What an interesting day of reaction yesterday was to, what truly is, an alarming stat to Brantfordians. #1 Dangerous city in Ontario.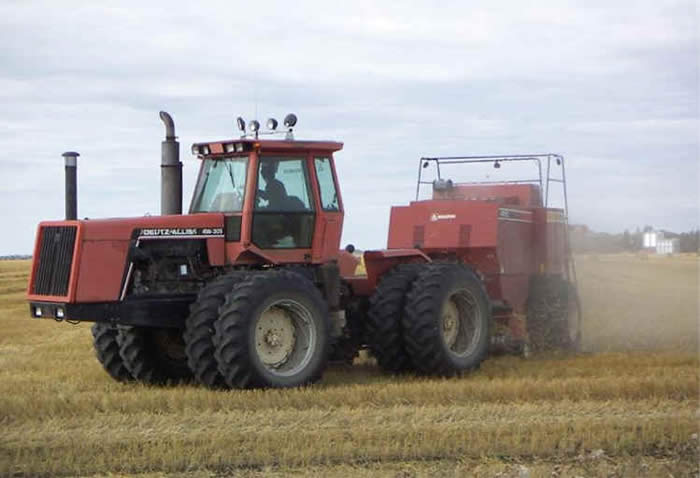 Lucky that Brantford doesn't have those weapons of mass destruction Combines at Massy anymore... we'd just steal them and assault others with them. We can't be trusted.

Whew... dodged that bullet.
(Joke... come on... laugh a bit)
From today's Brantford Expositor:

"The mayor, police officials and victims' advocates acknowledge Brantford has crime, some of it very serious, but they are wary of an overblown and inaccurate portrayal of the city as crime central.

The rankings are "a bit alarmist and a bit of a red herring," said Joanna Brant, executive director of the Sexual Assault Centre of Brant.

There is no doubt sexual violence is "a huge problem in our community," with the centre's crisis line receiving 150 calls every month, Brant says.

However, she suggests that the city's high ranking may have more to do with community outreach and services that encourage greater reporting of what is most often a hidden crime.

The rankings "will perk interest for a day, but I'm not sure it's done much to contribute" to making safer communities, Brant said.

The Maclean's rankings have rankled Mayor Mike Hancock."

"It's unfair to everyone in Brantford. I'm angry about it. I feel insulted," he said on Friday."
OK, I can buy this somewhat. But let's not try and spin it too hard here. Put the PR machine away for a minute. If you've lived here, you KNOW there are issues in Brantford that need attention.
It's true that we are not a dangerous city like these stats would lead you to believe... but McLeans Magazine didn't "cook" any numbers here. They had no vendetta again Brantford. In fact, most Torontonians think that the world falls off right about Burlington. No national media was focused on Brantford
(the cover story of this article was that Toronto is safer than they thought)!
So let's take this as a wake up call. Let's keep working and step up the pace. When
(many years ago)
, Brantford was named the worst Downtown in Canada, we got our act in gear and took action. Now, we're the 2nd worst Downtown in Canada
(oh calm down, that was a joke too)
. It's really improved because of the work of many.
And this issue
CAN
and
WILL
change too. Brantford is a
STRONG
city with really good people in it. But here's what
(in my opinion)
needs to change in our thinking:
Those who are contributing to these
"numbers"
are more than
"numbers in need of a cell"
They are Brantfordians too.
They count and matter.
Many need jobs.
Many need counseling.
Many need a friend.
And it's a issue that requires the action of more than just the Mayor, the police and the dude who changes the bulbs in the street lights on Market Street. It involves YOU and
ME
caring radically about each other enough to make personal sacrifices for the benefit and betterment of others.
I hated the way it felt yesterday seeing Facebook Status's springing up about Brantford being a crime capital. Listening to people speak poorly about a city that I've chosen to be my home. It will take sacrifice and commitment from a community to change things. It's OUR home. God loves Brantford and wants it to prosper.

"So in Jesus name, we pray for Mike Hancock, the police, the Brantford Expositor, the law makers, the churches, the social services, and guy who threatened to kill me on the street this summer. I pray health, wealth and wisdom to be close and tangible. Your Kingdom come... Your will be done on earth as it is in Heaven."