Sometimes we come into work and there is a
"reject pile"
of Smooth Jazz on our lunch table. I suppose the employees are free to
"help themselves"
to any of the the fabulous music that couldn't crack into the exclusive Smooth Jazz club.
It's like a pine cone main appetizer at a Mr. Noodles buffet.
Here's my fav of the day.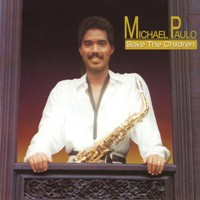 Michael Paulo...
"Save the Children".
The most controversial album name ever.
How can you disagree with one so smooth such as Paulo? Save the children? Yes I will. With this sword and by my troth I will... in the name of Paulo I will.