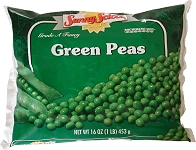 My brother asked me the other day what to get a guy for "Snipsmas"? I suggested heaps of cash... but settled for frozen peas. But since I can't use legal tender to purchase anything from my bedroom... peas have been more valuable today.
What an interesting day. It's not everyday that you have slice of your reproductive tract removed! My procedure was actually delayed at the hospital because both of the urology nurses knew me. Thankfully, they have a policy that you don't get to look at the junk of those you know. So my friend from elementary school and the mother of some of the kids I used to be a youth leader for... were spared my nervous operating table ramblings and a peep at my vas deferens
My Doctor was a great guy. After he showed me the 2 large sections of my testicular-innards that now live in a petri cup... I marveled at how much he actually took out!
"Gotta make sure there are no jumpers? Like the Dukes of Hazard over the bridges?" I asked. We talked about the Dukes, Rosco, and Boss Hogg for a while, then he told me about practising medicine in Kentucky where there was actually a Hazzard County nearb by! See now THAT's some kickin' bedside manor. My kinda urologist!
Best vasectomy line so far comes from my friend Dwayne...