Groundhog Day is one of my favorite movies. Bill Murray at his best. It's high concept, sharp script... and Bill Murray. I woke up this morning feeling as if I was listening to the Punksatony DJ's squeal
"Rise and shine campers, get on your booties because it's cold outside"
over the back end of I got you Babe.
Over time, the term "Groundhog Day" has worked it's way into common speech... in fact in the military, the term means,
"Referring to unpleasant, unchanging, repetitive situations"
and what soldiers call everyday in Iraq!
For me today, the day after Groundhog... feels like Groundhog day again. Life
(from 6am until 6pm 6pm at least)
is very similar for me day after day after day these days. I'm not a guy who likes routine, and not unlike Bill Murray... I've tried a number of ways to get out of Groundhog Day. So I YouTubed the movie's trailer this morning, looking for a few laughs and maybe a little empathy from a fictional character.
"He's living this day till he gets it right".

Ever been convicted by a movie trailer?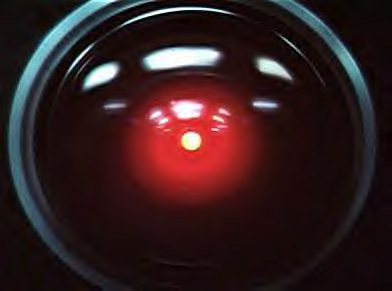 In my mind... I have
"far more important things to do"
than to do than to be where God has me (living the same seemingly "pointless" day on a loop). How do I know it's God? Because every time I ask God, I hear Him
(in the voice of Hal from 2001 A Space Odyssey)
saying, "What are you doing Dave?". My mind and body want out of Punksatony... but Jesus said in John 3
:6


"Flesh gives birth to flesh, but the Spirit gives birth to spirit."
We can't make life decisions based on our flesh. Flesh is weak and easily manipulated. It's to be put under submission to the spirit. When you let your flesh rule... you get flesh results. Life means more than that to me, than to let it be governed by surface whims and fleshy feelings.
In Groundhog Day, Bill Murray's character went through seasons shock, denial, mockery, fun, abandon, manipulation, honest, lies during his stay in repeating eternity. But he eventually DID get it right. He found the way to be kind, appreciative and real in even the most bizarre of circumstance. It changed him... and the world around him that needed to be changed too. I know my Groundhog Day season isn't going to last forever... but I really should dig deeper and learn the lessons God has for me today.
So do not worry, saying, 'What shall we eat?' or 'What shall we drink?' or 'What shall we wear?' For the pagans run after all these things, and your heavenly Father knows that you need them. But seek first his kingdom and his righteousness, and all these things will be given to you as well. Therefore do not worry about tomorrow, for tomorrow will worry about itself. Each day has enough trouble of its own.


Matthew 6: 31-34