Last night during our dialogue on
Freedom House TV
, we were chatting about how we should pray for schools (
as Freedom House is embed right in the middle of the Laurier Brantford Campus
), and one of the people chatting in the chat room asked this...
"If God alread

y knows the outcome... why do we even have to pray?"
Good question. A lively discussion ensued that brought out many excellent answers. But I'm afraid that nobody even considered the wise words of "Cheap Trick" in the matter.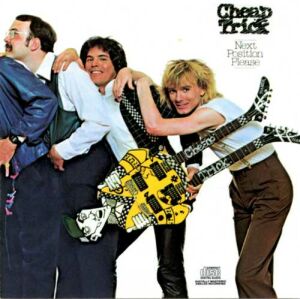 I want you to want me.
The more I think about life, faith walking and why we pray... the more I think this is a big part of what God is up to.
I'm 5 chapters into writing a book about sex & relationships. It's about the stunning/obvious/uncomfortable/cool way that God as the bridegroom and The Church as the bride, interact in similar ways that we do . This is not "Women are from Venus. Men are from Mars" here... but if you've been married for any length of time and have consummated your marriage (
here's hoping on that front :
) you know that men and women NEED different things. Lets "go there" for a minute.
Woman usually aren't always "in the mood" to give and receive with their spouse without a few things happening first. Like security... provision... love... touch... talk... and the reality is that we're much like that with God. The groom TOTALLY wants to provide all of that. But one thing that the man NEEDS to be able to love His wife like Christ loved the church and (happily and willingly) give his life for her... is to know that he's valued and wanted. When a man knows that his bride "wants him"... there is nothing that He'd rather do for her than EVERYTHING (which is exactly what she needs!).
I think prayer gets us "in the mood" or "in the right spirit" for answers and provision to happen. It turns our affections to God. It focuses our love towards our bridegroom and allows us to shut out everything else out... things that are of little consequence in the light of a Big Holy God. In a scenario like that... a guy knows that his bride wants HIM. He knows that he's more than a sugar-daddy. In a scenario like that... God answers prayer. It becomes His pleasure and desire.
He wants us to want Him... so that that He can fully pour out His extravagant love back on us. Here's David Crowder's new video "How He Loves" (a cover of the brilliant John Mark McMillan song)